New Arrivals
Browse the huge variety of Artwork

Soothing Pastels
Soft mauve, coral & brown sugar are balanced with cooler tones of sky blue and heather. The new pastel palette is calm and playful, with a serious nod towards our constantly evolving digital world.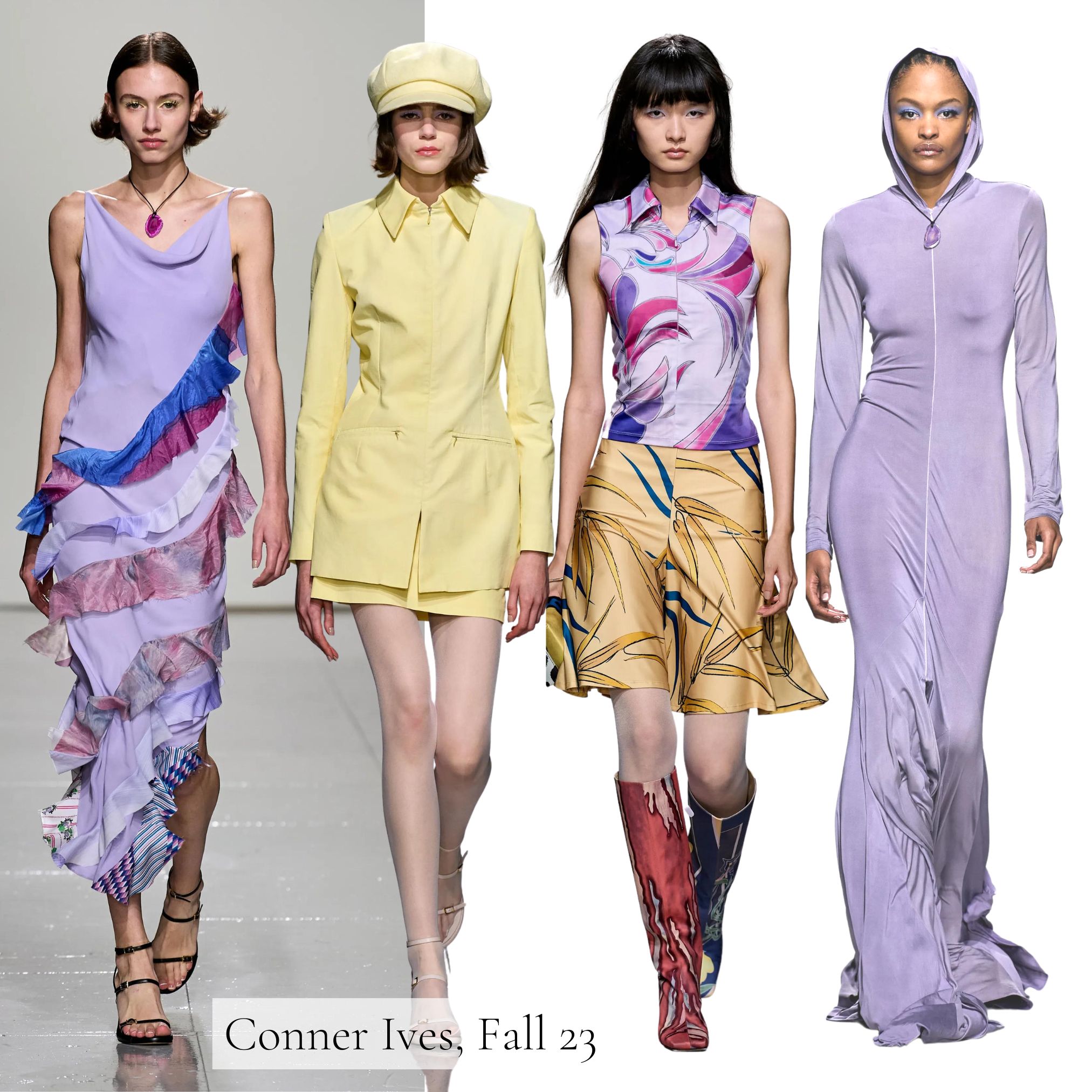 Zimmermann 
Spring 23
Nostalgic Postcards
Australian brand Zimmermann has built a strong reputation as a feminine, otimistic brand, making clothes that are pretty, uncomplicated and appeal to women. Their Spring 23 collection was inspired by Sydney's Tamarama beach and Wonderland City, an amusement park popular in the early 1900's.
Vintage postcard prints highlighting these places alongside vintage florals in soft pastels were the highlights of the show.  
Handcrafted is King
Ulla Johnson in her Pre-Fall 23 collection illustrated more than ever, that hand-crafted pieces were key. Using a vibrant, lush palette on print and textures she uses traditional printing techniques which give unique and one-off looks to her fabrics.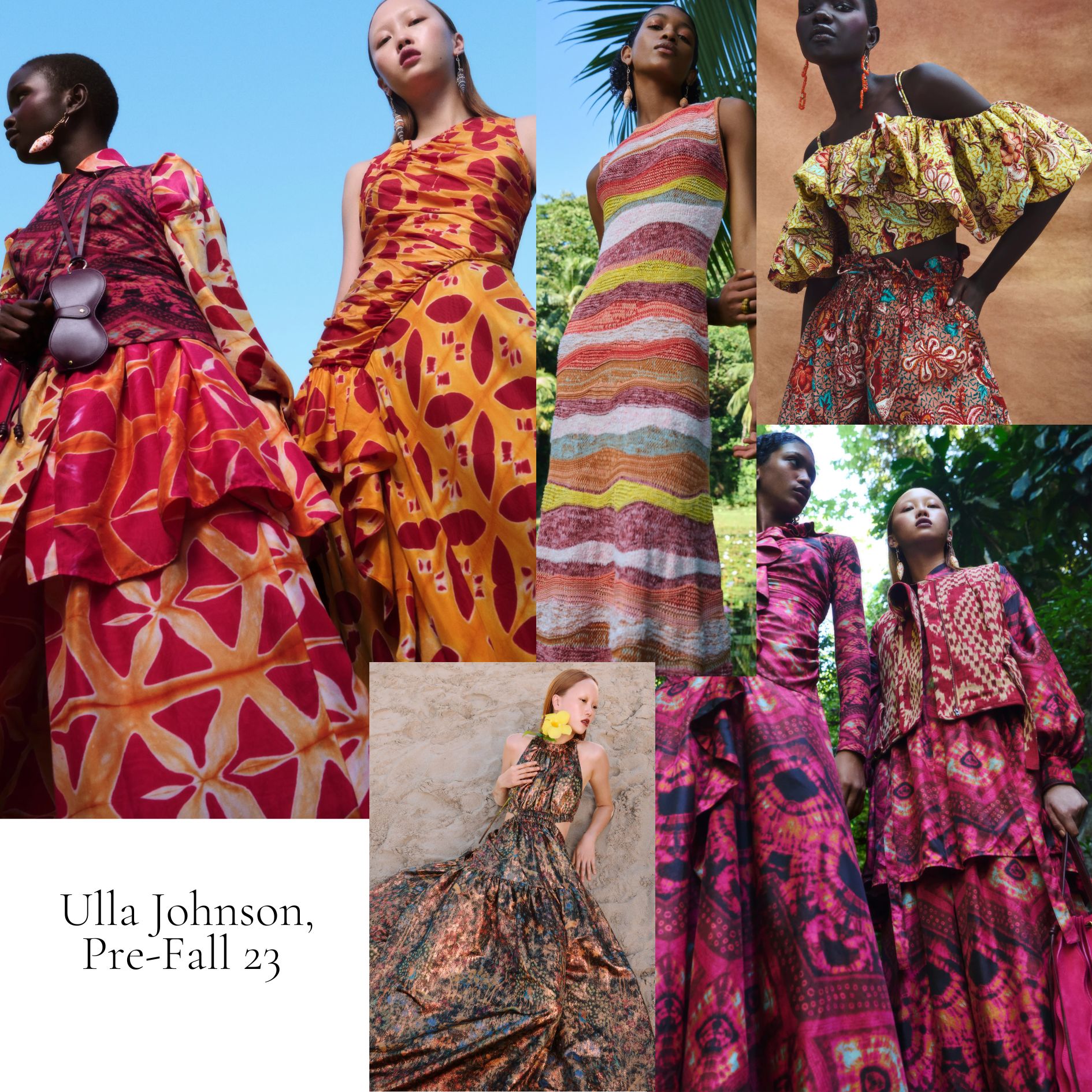 Shop Global 
Browse the huge variety of Artwork
SHOP BY PRODUCT CATEGORIES